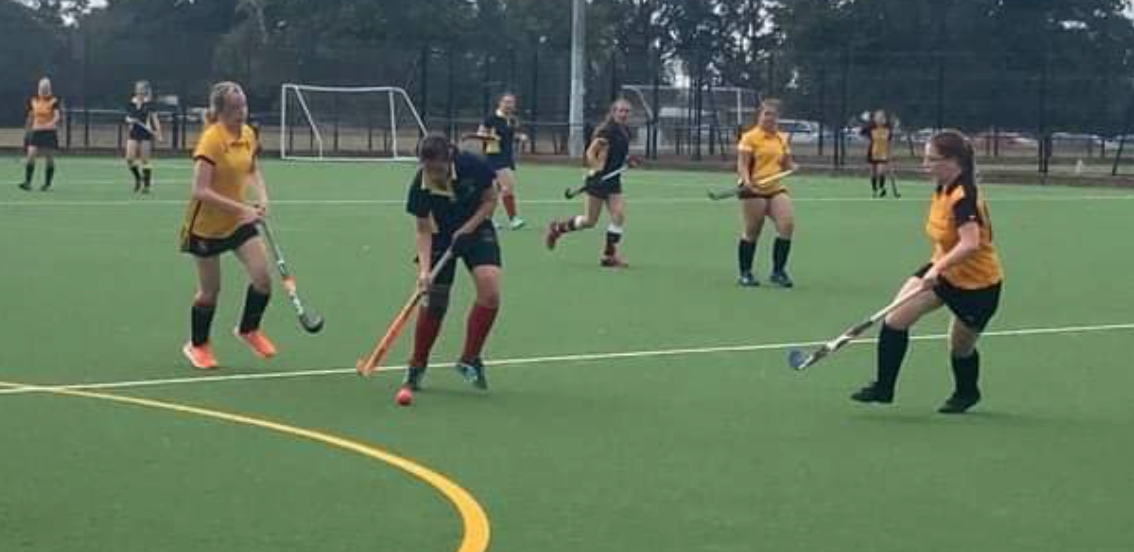 Verde West Hockey League
The confirmed promotions and relegations for the 21/22 season are as follows.
Congratulations to all out League winners and promoted teams and good luck to Cardiff & Met 2 and Isca & Uni of Exeter 2's in the EHL next season
If you are wanting to enter a new team, change your Club/team name or withdraw a team please send an update to adultcomps@westhockey.co.uk before May 31st
If you have won a League then please send adultcomps@westhockey.co.uk a correct postal address to receive the trophy. If you already replied to the mail sent a couple of weeks ago, no need to re-send, trophies are on their way.
Division
Champions
Promoted
Relegated




Mens Premier

Cardif & Met 2
Westbury & UB 1
Plymouth Uni 1
Mens Div 1 North
Clifton Robinsons 2
West Wilts 1
Marlborough
Mens Div 1 South
Uni of Exeter 3
Firebrands 2
Mens Div 2 West
Clifton Robinsons 3
Cardiff Medics 1
Mens Div 2 East
Royal Wotton Bassett
Team Bath Buccs 5
City of Bath 2
Mens Div 2 Central
Taunton Vale 2
Taunton Vale 3
Firebrands 3
Mens Div 2 South
Okehampton 1
Dart 1
Womens Premier
Isca & UoE 2
Falmouth 1
Plymouth Marjon 1
Womens Div 1 North
Redland 1
Womens Div 1 South
Isca & UofE 3
Mendip 1
Womens Div 2 West
Old Bristolians 1
Blockley 1
Womens Div 2 East
Team Bath Buccs 3
Frome 1
Chippenham 2
Womens Div 2 Central
Bridgwater 1
N Somerset 1
Womens Div 2 South
Caradon 1
Camborne SoM 1
Berkeley 1
Keynsham 1
Wotton u Edge 2
Lydney 3
Berkeley 2
Redland 3
BAC 2
Wotton U Edge 3
Wick 2
Berkeley 3
Bristol UWE 2
Thornbury 1
Bridge 1
Bristol & West 3
South Glos 2
Bridge 2
Yate 2
Wotton u Edge 4
Brunel 1
Firebrands 3
Clifton Robinsons 5
Brunel 2
Uni of Bristol 4
Old Bristolians 3
Weston Super Mare 2
Brunel 3
Old Bristolians 4
Bristol Firebrands 5
Concorde 1
Clifton Robinsons 4
City of Bath 4
Firebrands 4
Concorde 2
Clifton Robinsons 6
Weston Super Mare 1
Cotswold 1
Gloucester City 2
Bourton & Sherborne 1
Lansdown 3
Cotswold 2
Hereford 1
Newent 1
De Cymru 1
Neath
Penarth 3
Whitchurch 5
De Cymru 2
Aberystwyth Uni 1
Neath 2
Swansea 7
Penarth 4
Parrett 1
Chard 1
Taunton Vale 5
West Dorset 2
Parrett 2
Bridgwater 3
Mid Somerset 2
Petroc 1
Torbay 1
Okehampton Columbines 2
Dartmouth
Petroc 2
Plym Valley 2
Devonport Services 2
Piran 1
Penzance 1
Caradon 2
Piran 2
Penzance 2
PGSOB 4
Riviera 1
Isca 4
Dart 2
Riviera 2
N Devon 2
Sidmouth & Ottery 3
Saxon 1
Swindon 2
Cirencester 3
Marlborough 2
Saxon 2
Chippenham 4
Swindon 3
Sedgemoor 1
Isca & UofE 5
Tiverton White Eagles 2
Sidmouth & Ottery 3
Sedgemoor 2
Isca & UofE 7
Isca & UofE 6
Severn 1
Lansdown 2
Chipping Campden 1
Severn 2
East Glos 1
Bretforton 2
Colwall & Malvern 2
Severn 3
Lansdown 4
Cirencester 3
Trelawney 1
Falmouth 2
Newquay 2
Penzance 2
Trelawney 2
Truro 1
St Austell 1
Wessex 1
Cheddar 1
West Wilts 2
Wessex 2
Weymouth 2
Gillingham 3
Whitehorse 1
N Wilts 1
City of Bath 2
Whitehorse 2
N Wilts 2
Team Bath Buccs 5